Save the Date:
4th Annual Holiday Lights Hunger Run/Walk
November 21, 2020
Be the first to see Making Spirits Bright's annual drive-through holiday lights show in Evergreen Park at our Holiday Lights Hunger Run/Walk. The 5k run and 1 mile walk winds through the holiday lights show. Participate in this unique Sheboygan event supporting Sheboygan County Food Bank.
Stop by "Santa's Workshop" tent next to the Quarryview Center for family-friendly activities and refreshments and then join us for the after party and award ceremony down the road at 3 Sheeps Brewing! For every pint of beer purchased that evening, 3 Sheeps will donate $1.
Check out our Course and Event Information for a detailed map and important information regarding the course, parking, and shuttle service.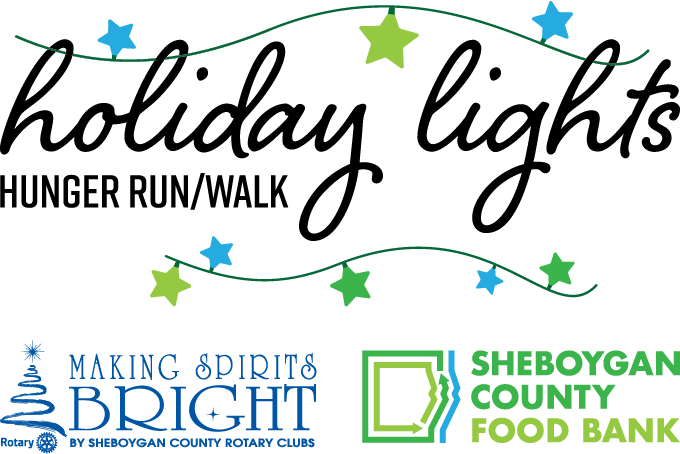 Annual Holiday Lights Hunger Run/Walk
Presented by WLKN-Lake 98.1  |  Benefits Sheboygan County Food Bank
"Fun event to kick off the holidays and for such a good cause!"
"Wonderful event! I have been wanting to do this with our kids for a while and share with the grandparents. It is a multi-generational family-fun event!"
"It was so much fun. It was nice to see the lights up close and not worry about a car behind you!" 
"Wonderful event for a great cause."
"It was a great event, well-organized, and hopefully a tradition for years to come."
"I love this idea and am happy to have it in our community!"